GoodFeather's at Alphaville
140 Wilson Ave, Brooklyn, NY 11237
Order now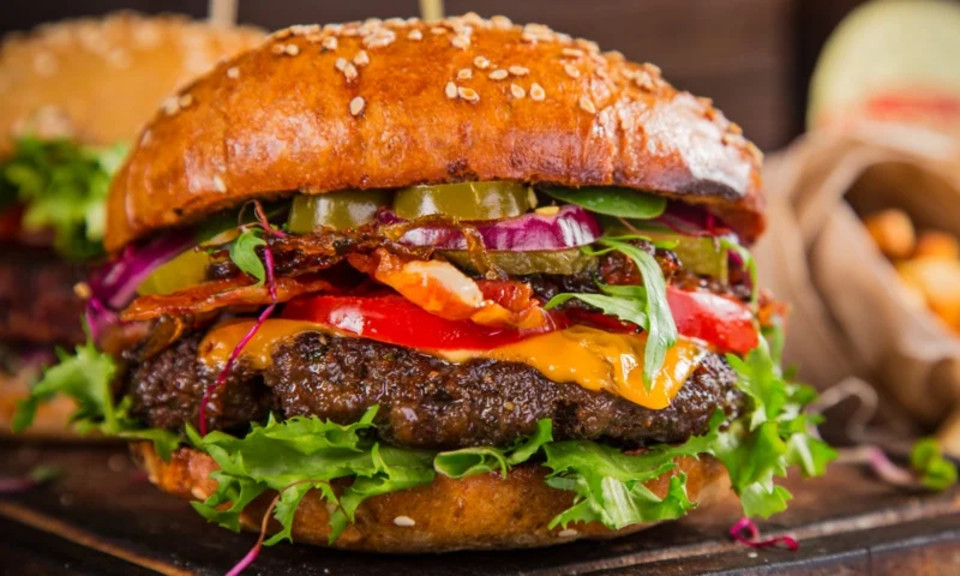 Jason
The flavor is amazing!! It was so good that I called them up just to tell them it was amazing!!

Ok, BE WARNED... the size of the burger might be smaller than you'd expect BUT WOW IT IS GREAT!!!

The Nuggz are huge chunks of chicken that makes you wanna slap ya mama!!

I admit I was baked but this was my 2nd time ordering and it was just as awesome!!
ANDREW
I wish I knew WTF alphaville did to make such delicious food, but god damn they have the best food around. Burgers and chicken sandwiches are always great, and NOTHING beats their chicken nugs and fries. They're a bit stingy with extra ketchup though. Only downside.
Yaron
Nugz are delicious. BBQ and buffalo sauces were very good. Delivery took half of the 'estimated time'. Delivery guy actually rings the bell and comes to the door. Food was still very hot when it arrived. Will be ordering regularly.
Milli
Love Alphaville, the best french fries for SURE and a solid burger. Also the best deal you're going to find for a burger and fries in this area. $10 with no delivery fee! Amazing.
Michael
LOVE THE CHICKEN CHUNKS...DAMNNN
BLEU CHEESE IS REAL BLEU CHEESE WITH CHUNKS..DAMNNN
BIG OL BAG OF FRIES
...DAMNNNN LOVE THIS SPOT
Ola
The classic yum factory for gauzy bar bites serves up the best boneless buffalo nugz around. Sadly it seems they've restricted their delivery zone leaving this regular customer to the mean streets of nyc's buffalo chicken conundrum.... Most places cant make a decent wing, if you've been North of Binghamton you know its hard find anything here that compares but Alphaville DID for me. end of eulogy...
None
We were craving burgers the other night and Duncan's was closed. I wasn't sure about Alphaville because of some of the negative reviews. But the burgers were amazing! I'm so glad we decided to order. Perfectly cooked (medium rare) shake shack style burgers with thick cut crispy/limp fries (delicious) that were still nice and hot. Oh, and jalapeo mayo dipping sauce- also awesome.
Ric
Honestly my favorite place to get delivery from... super fast, cute delivery boys and my order's always right. The menu's small but everything's pretty good. Don't settle for the American Burger, definitely upgrade to the Mexican one-- the guacamole is actually super good.
Jeremy
The food was on point. (insert pacha meme here) It was both timely and delicious. The waffle house burger is a masterpiece and those nuggets are more like juicy tender balls and deserve a better name. As an aside, the delivery guy was also very easy on the eyes. Will order again soon!
Sophie
Everything here is SO good! The nugz are like tender little balls of juicy heaven. The fries are thick and delicious and never soggy. Portions are perfect for the price. No skimping. My only complaint is that I wish you offered drinks as well!
About us
American, Chicken, Dinner, Hamburgers, Sandwiches